anYr
YEAR 5 ONLINE LEARNING
SPRING 2 - W/C 01/03/2021
Good morning year 5! One more week of remote learning to go! We are so looking forward to welcoming you back to school.
Please make sure you check your class SeeSaw page each morning, either on a phone, tablet or computer. Mrs Newton and I will continue to upload daily videos which will explain your tasks and also include any links that you may need. We will also continue to populate this webpage with activities and lessons.
This week we will be holding our Zoom meeting on Thursday 4th March at 11:00am as we celebrate World Book Day. We would love for you to all share your favourite book so if you have a copy at home then please have it handy. You will also need a paper and pen at the ready. We will email the Zoom meeting ID and password to your adults on Monday.
If you require any log in details or have any questions about the online learning such as accessing paper copies, support with the content or anything else, please do not hesitate to contact your class teacher.
h.sullivan@emsworth.hants.sch.uk
l.newton@emsworth.hants.sch.uk
____________________________________________
WEEK COMMENCING: 01/03/21
--------------------------------------------------------
Please see below each group's Spellings for this half term. All the children are aware of whose group they are in however if you require confirmation please email your class teacher.
You will notice on the timetable above that we have reduced Spellings sessions to twice a week plus the test. It is up to you which activities you would like to have a go at, a few ideas from us are: rainbow writing; pyramid writing; look, cover, write, check and creating sentences however if you need more time to practise by all means - go ahead.
Don't forget to research any unknown words.
Spring 2 - Miss Sullivan's or Mrs Newton's groupSpring 2 - Mrs Gosling's groupSpring 2 - Mrs Baldwin's groupSpring 2 - Ms McKeown's group
--------------------------------------------------------
We have attached some cursive handwriting pages below as well as the lined paper that you are used to practising on (letters sit on second straight blue line, ascenders to above red, descenders to below red).
Why not recreate our classroom handwriting sessions? Turn the lights down, pop our playlist on, make sure your pencil has been sharpened and that you are sat with both feet facing forwards, your chair is nice and close and both arms are on the table.
Monday 1st March 2021
Spellings

Find your list of spellings for this half term in the spelling section above. Don't forget to find out the definition for any unfamiliar words.

Reading Activity

Read the story starter and use your imagination to answer the questions. Don't forget to write in full sentences!

Morning Activity

Get your brain working in a different way this morning by completing this navigation activity:

English

Can you persuade the reluctant goblin catcher to help the villagers in their struggle?

Current Affairs

Catch up on Blue Peter this morning.

Maths

This week we are looking at patterns and symmetry. Please work through the PowerPoint and complete the practise activities and then move onto the worksheets. We would like you all to complete at least the 2 star sheet today.

Properties of Shape - Symmetry

PSHE

Following on from last week we are going to continue looking at friends, family, and the special people in our lives. Below is the PowerPoint that you looked at last week. Please take your time to complete the remaining tasks.

Week 1 - PowerPointResource 1 - Friends & Family StatementsResource 2 - Zone of RelevanceResource 3 - Scenarios
Tuesday 2nd March 2021
Grammar Hammer

As with last half term please work your way through the Grammar Hammer worksheet:

Reading Activity

Refer back to yesterday's Pobble 365 task: Professor Plum.

Complete the sentence challenge activity.


Morning Activity

Have a go at this Crossword this morning:

English

Using the booklet and activity sheets from yesterday -

Write a persuasive advert for a goblin catcher!

Look at the writing from another village who had sought assistance from a dragon catcher...

Maths

Refer back to yesterday's PowerPoint on symmetry and have a go at these worksheets:

Science

This is unit of work is designed to last for two weeks:

Use Google Chrome and load the Oak Academy website, this week we are going looking at 'how do lifecycles compare across the animal kingdom?'

This week you will be completing an independent project where you research the lifecycle of an animal of your choice.

You will be creating a poster or a fact file to explain the life cycle of your chosen animal.

Look at some of the suggestions from Oak Academy and include all the relevant information.

We look forward to seeing the end results!
Wednesday 3rd March 2021
Spellings

Find your list of spellings for this half term in the spelling section above. Don't forget to find out the definition for any unfamiliar words.

Reading Activity

Refer back to the Professor Plum article from Monday. Look at the 'sick sentences' and use your vocabulary skills to improve them.

Morning Activity

Have a go at this morning's Sudoku:

English

Refer back to the Dragon's booklet from Monday - Write in role as a 'Dragonologist' and as an expert in the field of dragons. Complete an independent log entry about your discovery of a rare breed of dragon. While out dragon seeking, what clues do you come across, what evidence has been left and what do you see?

Take notes and ideas from the 'Dragon Tracker's Manual' (see activity 3 notes).

Current Affairs

Catch up on Newsround this morning.

Maths

If you need to recap on symmetry then refer back to Monday's PowerPoint. If not you can move straight onto today's worksheet and problem solving (see last document):

Computing


Continuing on from last week's Computing project - please download this folder and start by opening the 'Slides' document. You will then need to open the various documents as you work through the PowerPoint.


This topic is especially important at the moment, at school we have been discussing how common online scams and fraud has been recently.
Thursday 4th March 2021
World Book Day

HAVE A LOOK BELOW FOR A FUN CHALLENGE FROM THE TEACHERS AT EMSWORTH PRIMARY SCHOOL - CAN YOU WORK OUT WHO THE MASKED READER IS?!

We are looking forward to seeing as many of you as possible on Zoom at 11:00am - we have sent the meeting details via email and have posted them on our class SeeSaw pages.

So, for today -

Activity 1 - READ ALL ABOUT IT:

Read a piece of work you have written this week out loud. Practise your fluency and expression.

Activity 2 - RECREATE IT:

Re-create the book cover. Use yourself and family members as characters, stuffed teddys, Lego figures, dolls or even pets.

Activity 3 - ILLUSTRATION STATION:

Become an illustrator - Create a new illustration for a page in a book you are reading or your favourite scene in a book.

Activity 4 - ILLUSTRATION STATION:

Mini Art - Can you fit the front cover of your favourite book clearly inside the space of a 2p coin?!

Activity 5 - THINK OUTSIDE THE BOOK:

Imagine you had £10 to spend on a character in the book you are reading. What gift would you buy them and why? It could be something that would help them in the story on their journey. It could be something you think they would love because of their personality.

Activity 6 - THINK OUTSIDE THE BOOK:

If a story character went on holiday, what would be their main items they would pack? Why? What would they not be able to live without while they were away?

Friday 5th March 2021
Spelling Test

Good luck! We'd love to know your score.

Reading Activity

Get creative! Imagine that you have the power and ingredients to make any magic potion. Draw and describe your potion.

Refer to the Professor Plum article.

Move Ya Body

If the sun is shining why not get outside today for a walk, run or cycle!

If you would prefer to get your heart rate up inside then you could have a go at Joe Wicks' final workout or this HIIT exercise:

English

In your home, in your garden or on your daily walk, make a list of tell-tale signs that a dragon is in the area. The type of dragon evidence you might find will depend on your location. For instance, beach dragon, field dragon, cloud dragon, bedroom dragon, hedge dragon, under the sofa dragon, rock dragon, school dragon or river dragon …all are possibilities.

Use the grid in the English document on Monday to guide your thoughts (activity 4).

Maths

Today we are completing our symmetry topic. If you need to refer back to Monday's PowerPoint please do so, if not move straight onto the worksheet and then have a go at the symmetry game.

Once you have completed the worksheet have a go at this symmetry game - you need to click on the first image and can change the direction of the line of symmetry.

Religious Education

This week we are continuing with the Easter story. If you have not yet completed last week's activity then please open the lesson 1 document first.
WELL DONE YEAR 5 - WE HAVE OFFICIALLY FINISHED OUR ONLINE LEARNING AND CAN'T WAIT TO SEE YOU ON MONDAY MORNING!
Please click on the icons below for links to the various platforms that we will be using.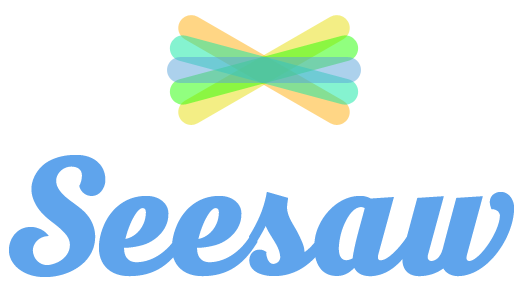 Should you require any additional activities or worksheets, please click on the links to websites below: